ENTERING 'THE ADVENTURE ZONE' PART II: INTERVIEW WITH CLINTON, TRAVIS, AND CAREY
When the McElroy brothers started playing Dungeons & Dragons with their dad on their podcast 'My Brother, My Brother, and Me' it was meant to be a fun experiment. Since then, their game has gone on to spawn its own podcast, 'The Adventure Zone' which in turn has spawned a huge cult following and its very own graphic novel adaptation.
For anyone unfamiliar with the first arc of 'The Adventure Zone', titled 'Balance': your oldest brother, Justin, plays Taako the elven wizard, your middlest brother, Travis, plays Magnus Burnsides the human fighter, and their dad, Clinton, plays Merle Highchurch the dwarven cleric. Your sweet baby brother, Griffin, is the Dungeon Master and literally everyone else.
Being the DM, Griffin creates the fantasy world that Justin, Travis, and Clinton have to react to and survive. Anyone who has played D&D knows that the game is a lot like collaborative storytelling, with the party working together to decide what happens next. 'Balance' may have been started with a ready-to-play D&D guide book, but the McElroys quickly made the world their own, launching into a stunning creative narrative with memorable characters and an intensely satisfying conclusion. However, 'The Adventure Zone' is far from over, and, in a way, is actually starting all over again with the graphic novel adaptation.
I had the pleasure of talking with Travis, Clinton, and artist Carey Pietsch–who we've spoken to before–about the collaborative process and their personal journeys on the road to the Adventure Zone. (continue reading)
RECOMMENDED READING: THANOS
If someone had told me ten years ago that multiple series of superhero movies could be almost as interconnected as their comic book source materials, wouldn't have believed them. Now it's pretty much impossible to imagine them being any other way. (Note: Unless you're looking at DC films, in which case, you're probably wishing that they would go back to the way things used to be.)
Beginning with Iron Man in 2008, Marvel has created what is easily the most comprehensive, joint cinematic universe to date; a feat that other film studios have been trying to mimic (unsuccessfully) since the undeniable success of The Avengers. This success can be attributed to any number of factors, including the overwhelming amount pre-existing plots and characters to draw from, the passion of the creative teams involved on the films, as well as the sheer amount of money Marvel/Disney is willing to put into special effects and actors' salaries. Not to mention the incredible dedication of the fanbase.
But with so many characters, backstories, and easter eggs spread out across 18 movies all culminating in the upcoming Avengers: Infinity War, even the most dedicated fan can be forgiven for not catching every detail. So while the MCU is a pretty comprehensive guide to Marvel comics, there does seem to be one pretty big (purple-ish) elephant in the room that's been left largely vague. (continue reading)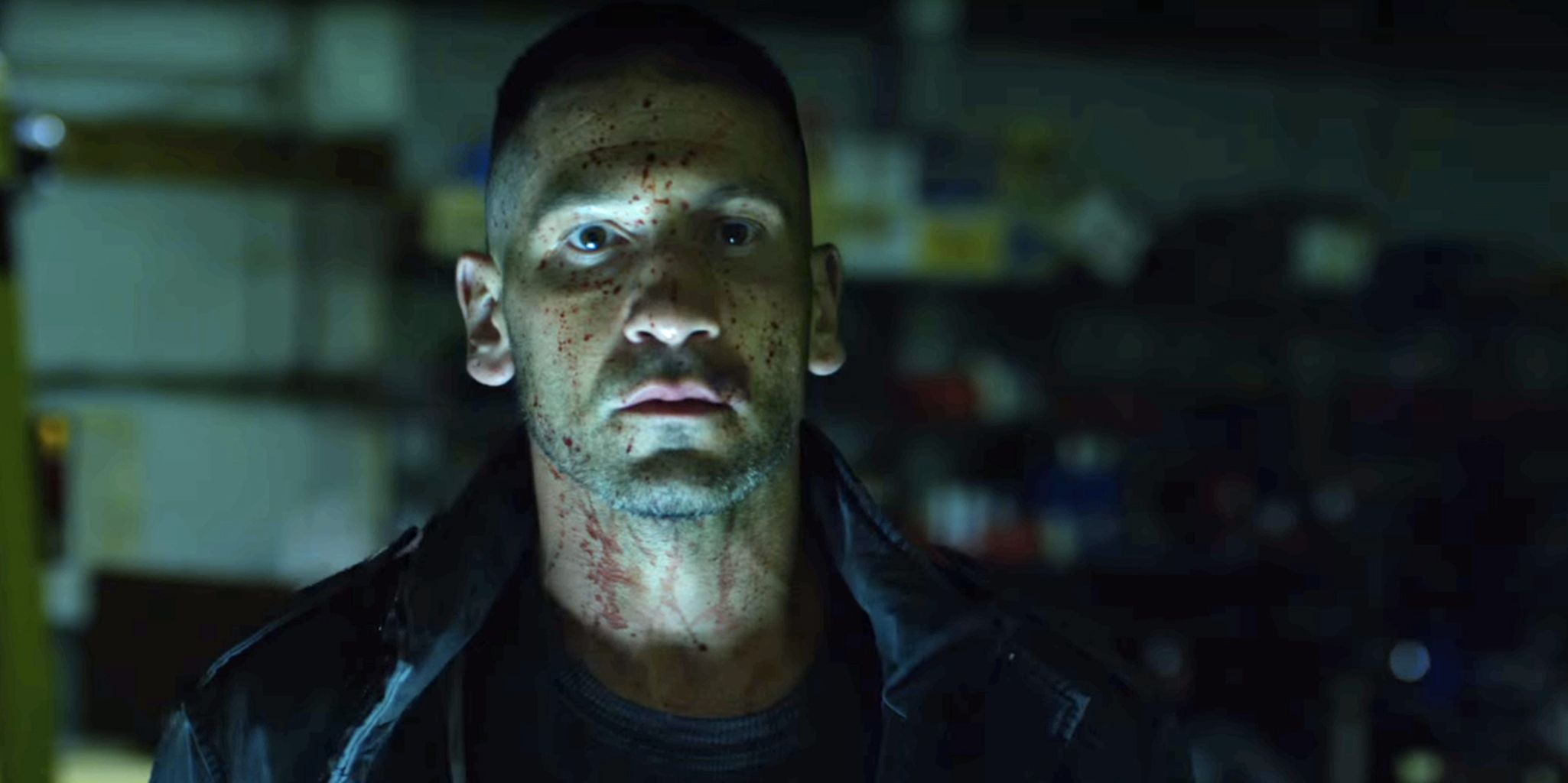 'PUNISHER' AND THE MYTHOS OF THE MODERN COWBOY
How do we define a hero?
By their actions? By their intentions?
Over the years, we've seen all sorts of heroes and villains, both in real life and in fiction, but often, it's the ones in between that we find the most compelling. The anti-heroes and all those who find themselves somewhere in the murky grey-area of the heroic spectrum.
Sometimes it's hard to identify with a do-gooder hero who always does the right thing at the right time. Sometimes it's easy to root for the bad guy who's been screwed over one too many times and isn't going to stand for it anymore.
A protagonist in literature is the main character, but main doesn't automatically mean "good." There are plenty of protagonists out there in all kinds of stories doing awful things for various reasons. Whether or not they do these things intentionally, acting with malice, or find themselves strung along by terrible fate, trying to make the best of a bad situation, each of these protagonists is, at the very least, a hero in their own minds. (continue reading)
LIFE WITH ARCHIE: REINVENTING THE CLASSIC
With a new look, several new series, and a new show, Archie Comics have officially updated for the modern age.
Archie Andrews and the rest of the Riverdale gang originally showed up in Pep Comics, back in 1941. Since then, the characters have gone through quite a few changes, although probably none so dramatic as the 2015 relaunch of their flagship title, Archie. Story by Mark Waid (Kingdom Come) and art by Fiona Staples (Saga), Archie kicked off the line of New Riverdale publications which was directly drawn from for the CW show, Riverdale, and made Archie 'hot.'
Although he's had a make-over, Archie is still supposed to be a good old, All-American Kid, growing up in unspecified mid-west Americana, a.k.a Riverdale. He plays football, practices guitar in his garage, and does chores around the house. He's clumsy, a little goofy, but all in all a good person–despite having kept both of his long-time, part-time girlfriends, Betty Cooper and Veronica Lodge, on the hook for 70+ years. Thankfully, all that baggage is something the creators decided to leave in the past.